About
About me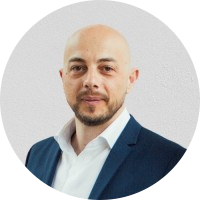 Computer science has been my passion since I was a kid. I've always invested in myself trying to keep constantly updated on new technologies, acquiring new skills and deepening those already achieved.
I am an enthusiastic, creative thinking, hugely experienced IT professional. Motivated to learn, grow and excel, with a diverse range of skills and experience accrued in more than 20 years, from areas such as system design and architecture all the way through to hardware infrastructure and implementation, from small/home offices to enterprise level cloud environments.
I have a wide range of certifications and skills that have been acquired in various roles over my professional career. In addition I'm always eager to contribute to team success through hard work, attention to details and excellent organizational skills.
Check out my linkedin profile.
About this Website


I've always wanted to have my personal website for many reasons. For example:
Keep notes of my daily work as a Senior Engineer
Showcase new products / technologies
Improve my communication skills
Share my knowledge as many others do, with intent of helping each other
Learn how to Blog
From a technology stand point, this is a static website leveraging HUGO static site generator.
The theme in use is Clarity with some minor customizations.
IT DeepDive is hosted on GitLab where every time I push an update via git, a CI Pipeline takes care of building the static content and publishing the website.
Cool uh?
---